10M3 Medical Oxygen Cylinder Supplier
DSW Medical Oxygen Cylinder use first-class processing equipment and advanced processes to produce high-pressure steel seamless gas cylinders
of various specifications, including 5 liter, 10 liter, 15 liter, 40 liter, and 50 liter gas cylinders.
In addition to the commonly used oxygen cylinders, we can also produce argon, nitrogen, neon, air, carbon monoxide, carbon dioxide and other cylinders.
They are not only used for medical purposes, but also for other industrial purposes like the mining of steel or activities like mountaineering and diving.
Some common uses of industrial oxygen include: Welding, cutting, flame cleaning, etc. Metal manufacturing, such as in steel production.
Working Pressure:150bar/200bar; Testing pressure: 250bar
Filling Medium: Air, Oxygen, Argon, Hydrogen, Helium, Nitrogen, Carbon dioxide
Equipped with various specifications of caps or valves(BS341, DIN477and CGA standard)
Manufacturing material: 37Mn/34CrMo4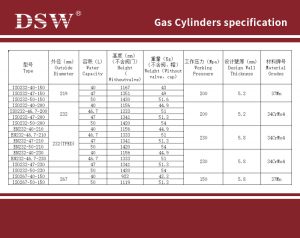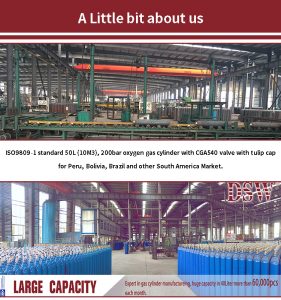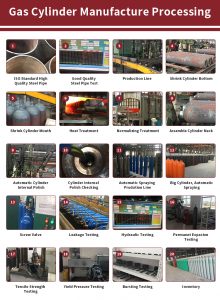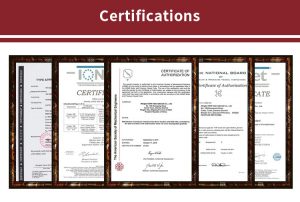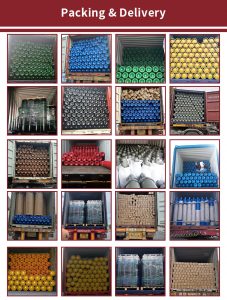 10M3 gas Cylinders For South America Market.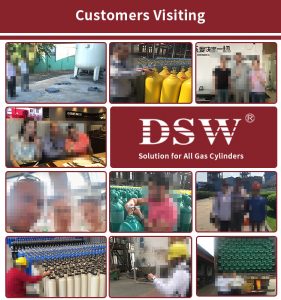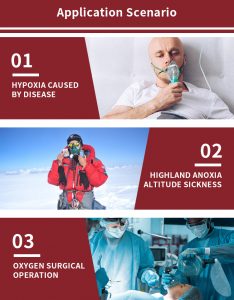 Medical Oxygen Cylinder sizes available in 47L, 150 Bar;10L, 150 Bar;16 Cylinder Pallets,Other Sizes and Pressures on Asking